My core services include the following: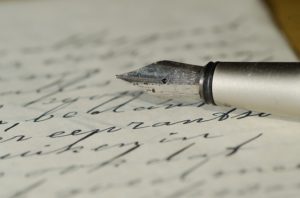 Articles
Case Studies
Social Media  & Blog Posts
Content Strategy & Maintenance
Graphic Design

WordPress Help
Are You Making This Big Mistake?
Having started and owned several businesses in the last two decades, I gained a deep insight into the marketing needs of business owners.
The greatest insight was an understanding of who their customers were and how to talk to them directly.  I believe one of the biggest marketing mistakes companies make today is talking too much about themselves. 
Are you guilty?
Whether it's print or digital, your marketing should be talking to your customers about how your product or service will make the reader's life better. That must be the focus of every blog post, article, product description, etc.
When you hire a freelance writer, hire one who understands this concept. It's really more about understanding your audience and why they buy, and less about specific industry knowledge. Unless of course, you are in a highly technical or specialized industry.
Blogging & Social Media
Regular blog and social media posts are one of the best ways to tell your ongoing story, but it should be done from a customer-centric point of view. People love to be recognized, and when you do that, you're also creating good vibes about your company or brand.
Articles & Case Studies
During my years in marketing & publishing, much of our focus was on telling the stories of our clients – to their customers. The goal was to establish the first two steps in the powerful marketing triple-punch: Like, Trust, Buy. 
Our posts and feature articles spanned a wide variety of industries and businesses, but the effect was the same — when people know the people behind the brand, they begin to develop rapport, and that's where the relationship begins. Have you told your story?
Articles
Don't overlook the power of the article. Whether in print or online, an article can take several different forms: Longer, info-packed 'How-To' articles, News or Press Releases, Product Launches. One of the most important types of articles is the About page on your website or social media page. Although less customer-centered, it's the beginning of building rapport with your customer, because it's your story.
Case Studies
Case studies are at the heart of customer-focused content because they tell the story of what your product or service did for someone else. Why do you think testimonials are so powerful? Because it's not you saying it. It's third-party credibility, which is more powerful than you tooting your own horn. Case studies are exactly that: in-depth success stories about your customers.
Areas of Focus
The following is not a complete list, but more of a focus on the areas where I have a good deal of experience or knowledge:
Industrial Automation, Products & Services
Martial Arts/Self-Defense

Skilled Trades/Construction Trades

Small Business Launch & Growth

Creative Marketing
Insurance & Employee Benefits
If you are looking to hire an honest freelance writer committed to over-delivering, let's talk.
Rates
Rates for various content will vary, depending on length needed, timeline, research required, and other specifics. If you'd like to get a ballpark idea, call me at 573-260-3377.