Feb 14, 2019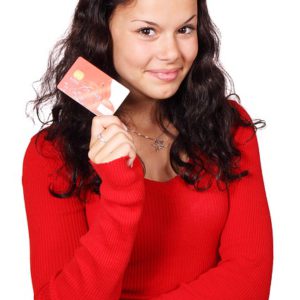 The Rolodex isn't dead, but it's barely breathing.
Although there are still a few strongholds out there in the older generation who refuse to give up their business card flipper, it's mostly dead. At least for people on-the-go. Why?
In a word, technology. Smartphones, CRMs, and mobile apps are the go-to choice for people who need mobility.
Ironically though, business cards are far from dead. And now more than ever, you need to make yours stand out. Even if a prospect creates a digital version of you, your card should scream, "I'm too cool to throw away!" Whether you're an old pro or starting a new business, here are five business card ideas to do that.
Stand Out or Die
Die-cut cards have been around forever, but the ability to play around with the shape of the card gives you almost limitless ways to be creative. You can ditch the rectangle and create any shape you want.
Die-cutting even allows you to "punch out" shapes or larger text inside the boundary of the card, or create ways to create additional shapes with fold lines.
Silver and Gold
Ever heard of dye-sublimation? Imagine your full-color design on a piece of silver or gold aluminum. It's a real eye-catcher that makes an executive statement, and it won't get tossed because it's so unique.
It can be a bit pricey, but if you need larger quantities or want to have several designs, you might check into getting your own sublimation printer.
A New Dimension
Embossed and debossed cards are still a thing because it's different than the boring, plain and flat. It's okay to get creative here. You can deboss/emboss more than your logo or name. Try an embossed border, and if the printer can, a double deboss or combination of debossing and embossing can create a real wow effect.
For another take on dimensional cards, look at options like foil-stamping, textured surfaces, and lithographic printing.
Business Card Ideas That Promote
For a real stand-out card that's guaranteed not to fit into a Rolodex, try promotional products that represent your business. What if your card is the only one among hundreds that must be put on the CEO's desk?
There are literally hundreds of thousands of promotional products that can be imprinted with your contact info. If you're a plumber, get small imprinted pipe wrenches. If you're a trash service, try small imprinted trash cans, and fill them with candy before handing them out. The possibilities are endless.
Get Playful 
Some of the best business card ideas are those that play off the name of the business or owner. If that doesn't work, create a tagline for your business that does. Try combining the other ideas above with this playful creativity. A few examples might be:
Green or natural business: kraft paper or laser-engraved wood cards.
Public speaker: podium shaped cards.
Yoga instructor: flexible rubber cards.
Window cleaner: clear business cards.
If you don't have the budget for unique materials or die-cutting, you can make your own business cards stand out with a little mental elbow grease:
A wine-maker did this by creating wine stains on her cards. She used real stemware and red wine to give her cards a chic look—and every card was unique.
A lawn service company had a cool business card idea by putting flower seeds into business card-sized manila envelopes and used a green rubber stamp to imprint his info on them.
Please, No Limits
The important thing to remember about creative business card ideas is to color outside the lines and make your own rules. Don't think outside the box—shred the box and burn it. Come up with a few ideas, write them down, and sit on them for a couple of days. You'll likely improve on those or come up with even more ideas.
If you want to create real momentum in your business, or have questions about strategy and branding, check out our services page.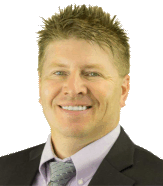 John Stagner is a Father, Husband, Favorite Sibling, and Freelance Writer from Salem, Missouri.