Feb 14, 2019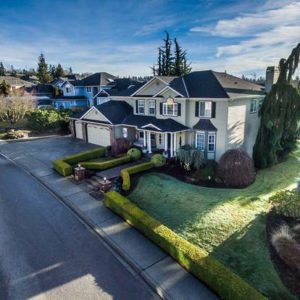 Forget about Florida.
When it comes to retirement, the Pacific Northwest is where it's at. Specifically, we're talking about Marysville, WA. Located only 35 miles north of Seattle, Marysville (pop. 67,625) is an outdoorsman's paradise, an extremely popular family destination, and a retiree's dream.
Marysville has something for everyone!
Wineries and distilleries abound, along with culturally rich museums and natural habitat areas for those who like solitude. Whether you're looking for a great place for your family to visit, or you're a soon-to-retire professional, Marysville, WA is worth checking into.
So stoke the fire, grab your favorite drink, and join us on a virtual tour as we discover the Marysville area and its fine people.
Parks, Water, and Nature
For the outdoors type, there's no shortage of natural beauty and outside activities for you.
If you're a fan of water—whether it be swimming, fishing, sailing, or anything else—be prepared to be blown away! From freshwater streams and lakes to beachfront scenes and water adventures, Marysville has water galore!
Kayak Point County Park is a very popular family destination. Boasting over 3000 feet of saltwater shoreline as well as Evergreen forests, this park has it all. There's plenty of fishing for even the most adventurous fisherman. Flounder, rockfish, sole, and walleye-pollock are just a few varieties you can reel in.
The water depth at the end of the pier can get as deep as 50 feet during high tide.
The park has a whopping 40 acres dedicated only to recreation. Plenty of picnic shelters and a playground make this a fantastic family destination. It also offers overnight campsites and cabins available to rent.
For the slightly more adventurous, you can always opt to stay in a yurt, which is a tent-like portable structure covered with animal skins. Additional activities at this extremely popular parking include bird watching, hiking on the many trails, windsurfing, and boating.
If you happen to be more into nature and solitude, be sure to check out Spencer Island Park. Because of its abundant wildlife, this park is well known among the locals as one of the absolute best places for viewing waterfowl, river otters and other wild inhabitants.
Other great parks to check out while you're in the area include Jennings Memorial Park, Ebey Waterfront Park, Gissberg Twin Lakes, and Comeford Park. And that only touches the surface. There are so many natural areas, family-friendly parks, and water attractions that we cannot list them all here.
Shopping & Dining
The Marysville area features many brand-name shopping and dining destinations, as well as local malls, boutiques, and locally-owned restaurants.
You definitely don't want to miss the local flavor of places like Wrenhaven Vintage Market. Wrenhaven features something for everyone in the family-friendly, fun atmosphere.
This unique boutique has charming finds in every corner to delight and surprise visitors. Beautiful home decor, unique clothing selection, and unexpected treasures hide in every nook and cranny, and the friendly staff keeps customers coming back.
If you are into the shopping scene, you will want to reserve some time to check out Seattle Premium Outlets. The great location and abundance of popular retail brands make this one of the trendiest shopping destinations in town. You'll find everything from Calvin Klein, Coach, and Gap to Oakley, Starbucks, and the Banana Republic.
Although the parking lot is a bit congested at times, many people overlook it because this Simon Mall property features over 130 different stores (not counting food outlets) and nearly 3,000 different brands!
Hungry yet? You're in luck, because according to zomato.com, Marysville proper hosts nearly 200 restaurants, and the immediate surrounding area has nearly 250 more. That's a lot of food!
Of the 185 listed inside Marysville, 128 restaurants fall into the very affordable category — two people can eat for less than $30. Another 42 restaurants will feed a romantic couple in the $30-$70 price range.
Based only on customer reviews at yelp.com, the top 10 most popular Marysville restaurants are as follows:
Jeff's Texas Style BBQ
District 1 Banh Mi & Bar
Chan Thai Restaurant
La Terraza
Home Plate GastroPub
Beijing Chinese Cuisine
Cristiano's Pizza Etc
Kafé Neo Marysville
AJ's Burgers
Moose Creek BBQ
Culture & Museums
Who doesn't love local culture? Well, you'll get plenty of it in Marysville, WA. This area has a wealth of tribal culture, and much of that culture resides at the Hibulb Cultural Center and Natural History Preserve.
The cultural center alone boasts around 23,000 square feet of floor space. Several exhibits, two classrooms, a research library, and an additional building known as a longhouse make for a fun and educational adventure.
For a more hands-on experience, the 50 acres dedicated to the natural history preserve take you on a captivating journey through the centuries of tribal history sacred to the original inhabitants.
Just down the road in the town of Everett, you'll encounter the Schack Art Center. This 19,000 square-foot facility is a fine art and craftsman's treasure.
This admission-free visual arts center is open seven days a week, a real hotspot for those who love and create art. And it's all done in a staggering variety of media. There are seven hands-on production rooms for unique crafts including:
• Silversmithing
• Lapidary
• Fused Glass
• Flameworking
• Stained-glass
• Painting
• Drawing
• Printmaking
If you come at the right time, you'll get to witness firsthand the incredible craftsmanship of glassblowers and other local artisans. The center regularly hosts educational classes for aspiring artists. The Schack Shop gift store is a treasure in itself, with creations by over 175 artists.
Sports & Family
As you might expect with so much diversity in every category, Marysville doesn't come up short on family activities and athletic adventure. After school activities, extracurricular sports, and spring/summer camps are plentiful.
There's plenty to do for adults, too, including every type of water sport imaginable, abundant golfing, martial arts and more. Some of the best destinations have physical activity and fun for kids and adults alike.
You can burn off a ton of energy at the Altitude Trampoline Park in Marysville. It's much more than the name implies. Yes, of course, they have trampolines—and lots of them.
The 25,000 square foot indoor park has over 100 interconnected trampolines! If that doesn't get you jumping, nothing will.
If the trampolines don't do the trick, the park also offers dodgeball, airbag jumping, basketball slam-dunking, and numerous fitness programs you can enroll in.
If you're a fan of paint, head over to Doodlebug in Everett. No, we're not talking about the paint that's applied with a brush, but the kind that's applied with a paintball gun. Doodlebug Sportz has indoor & outdoor paintball fun, and they also happen to be the largest paintball supplier in the entire state of Washington.
They specialize in first timers. Before you ever squeeze the trigger, you get a complete orientation and safety briefing. At the large outdoor park, you can choose from six different battle maps for your team. On rainy days, unleash the beast on the turf inside the indoor arena. With regular group events and tournaments, your family is sure to have a blast!
Just north of Marysville in Arlington, an exotic surprise awaits at The Outback Kangaroo Farm. That's right — kangaroos! In addition to kangaroos, the kids are sure to get a thrill when they see the other residents, including:
• Wallabies
• Wallaroos
• Tortoises
• Llamas
• Lemurs
• Alpacas
• Nigerian Dwarf Goats
• Peacocks
• Mini Donkeys
• Parrots
• Emus
The farm is open five days a week from March through October, and the prices are reasonable, too. Admission is only $10 per child or senior and $12 per adult. If you can put together a group of 15 people or more, the cost is only $8 per person.
No trip to the Marysville area is complete without spending a day with the kids at the Imagine Children's Museum. Located in nearby Everett, this is one of the most exciting places you can take your kids. What's it all about? In a word, play!
Whether your kids like school or not, when they come to the imagine children's Museum they are going to learn stuff. While they claim it's all about playfulness, parents will really appreciate the creative ways they have designed to teach kids about the world.
Just to give you a taste of what goes on here, listen to some of the fun activity names they came up with:
• Tooth-Apolooza
• Sensory Time
• GRANDfamilies
• RAD Science
• Story Times
• Winter Break FUN
• Art Studio
• Cartoon Corner
• i-engineers
• Little Science Lab
• Science Sleuths
• Celebrate Our World
To be sure, an afternoon or an entire day spent here will not be time wasted. And who knows? Mom and dad might just learn a few things too!
Night Life
Aside from a nearly infinite choice of pubs and nightclubs, there is plenty of nightlife in and around Marysville, WA.
For starters, you can head over to Uncensored Comedy Night for a good laugh, featuring standup comedian Cory Michaelis.
If you are an avid music fan, The Tulalip Amphitheatre is one place to keep an eye on. Despite the mixed reviews, they do an excellent job of booking known musical talent. From Diana Ross to the Go-Go's and B-52s, Boyz 2 Men and Aaron Neville, you're sure to catch a favorite artist at this fantastic musical venue.
If those aren't enough to quench your thirst for entertainment, you can always head over to the Tulalip Casino for an all-nighter. This beautiful casino has an overwhelming selection of new slot machines to choose from. But you may want to take a map with you—it's like a small city in there!
With plenty of restaurant choices and an on-site hotel with pool and spa, you may want to go ahead and pack an overnight bag.
Community Living
Thinking about living in Marysville, WA? You'll be happy to know it gets an "A" rating for amenities and diversity. While it does rank slightly lower than some surrounding areas in other categories, this coastal Seattle suburb is a solid place to live.
Marysville is the 15th largest community in the state of Washington. The median per-capita income is $66,000, while the median household income is just over $80,000.
The Real Estate market in Marysville is very much alive. Two-thirds of its residents own their own homes. The average year-to-year market increase home sales is around 5-7%. The average home value, depending on which source you use, hovers just over $350,000. While housing costs in Marysville are higher than the nationwide average, they pale in comparison to the pricier areas of the state.
If you aren't ready to purchase just yet, there are plenty of homes and apartments for rent in Marysville. Either way, residents get to enjoy all the amenities of a large city, minus the many of the downsides of city life. Quieter neighborhoods with well-lit parking areas make Marysville an attractive choice for safety-conscious families.
Come Visit Marysville, WA
Whether you're coming to work, retire, or just for a short visit, you'll find plenty to do in Marysville, WA. There are endless activities for young and old alike. The residents are friendly, and there is so much to do here in this growing suburb that it would take you a lifetime to see it all.
If you are considering moving to Marysville, be sure and check out our single and multi-bedroom apartments! While many of our residents stay with us long term, were also a great place to stay in the short run for house hunters.
You can get a look at one of our beautiful floor plans here. If you have any questions, give us a call at 360-572-0565 or contact us here.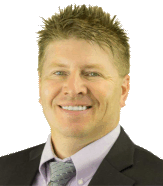 John Stagner is a Father, Husband, Favorite Sibling, and Freelance Writer from Salem, Missouri.